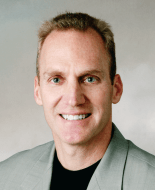 Get business insurance coverage options in Glenview, IL
from State Farm® insurance agent
Del Vasey
See reviews
Get a business insurance quote
State Farm can help you find the right business insurance coverage at a competitive price.
Why choose State Farm?
You've worked hard to build your business. Make sure it's protected with customized insurance solutions from a trusted provider.
Agent know-how
State Farm agents are business owners too. We understand the importance of developing a plan for continued financial security—and we're here to help every step of the way.
Customizable insurance
Every business is unique. That's why we offer a wide range of coverage options that can be customized to meet your needs, so you can choose the coverages that are right for your business.
Exceptional service
State Farm has been protecting and supporting businesses since 1935. When stuff happens, we're there for you around the clock. Like a good neighbor, State Farm is there.®
Business insurance coverage options
Protect your business now and in the future with tailored coverage that meets your company's ever-evolving needs. Your coverage options include:
Business Owners Policy (BOP): A BOP is a customizable policy to meet the unique needs of your business.It bundles two essential coverages—general liability and property insurance—to protect your business from unexpected risks.
Artisan and Service Contractors: Our contractors' policies are built for professionals which include electricians, plumbers, interior decorators, and more. We value your craftsmanship and offer tailored property and liability coverage to meet your needs and protect your business.
Commercial Auto: If your business owns, leases, or rents vehicles, our commercial auto policy can protect your business when there is an accident involving you or an employee. Coverage is available for many vehicle types which include cars, trucks, vans, pickups, farm vehicles, and more. We also offer coverage for an employee who is using their personal vehicle for your business.
Workers' Compensation: A workers' compensation policy protects your business against work-related injuries or illnesses. It may also pay for medical treatment, temporary and permanent disability, and death benefits. Requirements for workers' comp vary by state.
Commercial Liability Umbrella Policy (CLUP): CLUP insurance provides extra coverage in scenarios where a liability claim exceeds the limits of your existing policy. It also offers you the flexibility to up your liability protection over multiple policies at once.
Farm & Ranch: We recognize the unique needs of farmers and ranchers. No matter the size of the operation, whether you own or rent, or raise crops or livestock, our policies may be tailored to help meet your unique insurance needs.
Surety Bonds and Fidelity Bonds: You may be obligated to provide a bond as part of a business license or contract requirement. Being bonded may also help you attract new business. Potential clients might take comfort in knowing they will be protected by a Surety Bond and you can protect your business with a Fidelity Bond.
About me
State Farm insurance agent
Agent license IL-2147530
Second Generation State Farm Agent
Classic and Muscle Car Enthusiast
Motorcycle enthusiast, AMA Member & former MX Racer
Do Business your way, Email, Fax, Phone or in person
Office details
Address
2111 Chestnut Ave, Ste 115, Glenview, IL 60025
See map and directions
Office hours
| | |
| --- | --- |
| Sunday | Closed |
| Monday | 09:00AM-07:00PM |
| Tuesday | 09:00AM-05:00PM |
| Wednesday | 09:00AM-05:00PM |
| Thursday | 09:00AM-05:00PM |
| Friday | 09:00AM-05:00PM |
| Saturday | By Appointment |
Insurance products
Auto
Home
Property
Business
Life
Health
Specialty products
Recent reviews
Anh is a great person to work with, she had patience and understanding of my needs, and helped me get a great deal on insurance for my properties. Also she responds immediately when I needed assistance or questions. Very happy customer!
Best customer service on the planet!
I have been with Del for many many years and NEVER have I had a bad experience! All the staff, ( especially Ann,) are always so polite,professional and thorough with any and all of my concerns. I recommend them highly and know you will be treated as well as I have been all these years! Great job! Keep it up!!!!